Berlin really is on everyone's bucket list, Berlin attractions have been popular among travellers for years. The neverending hype about Germany's capital, however, mainly feeds on its exceptional art and party scene. So chances are that you have also come here to enjoy Berlin's infamous bohemian lifestyle and it's wild 24/7 party. But while you are here, why not check out some of the unusual things to do in Berlin attractions?
1. Letting go: Base Flying
Right above Alexanderplatz you will find one of the usual things to do in Berlin! You have a chance to get a kick you can usually only experience while bungee jumping. You can jump head first off Berlin's tallest building and get the thrill of a 50-meter free fall! Unlike a bungee jump, you are tight to a metal rope connected to a winch. This winch slowly brakes your fall after you have experienced an amazing adrenaline rush.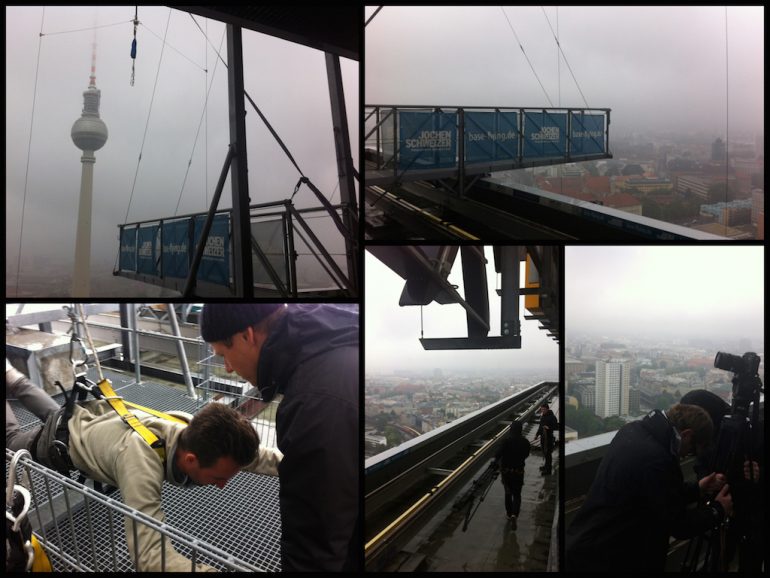 By the way, the view from up there is quite nice, too!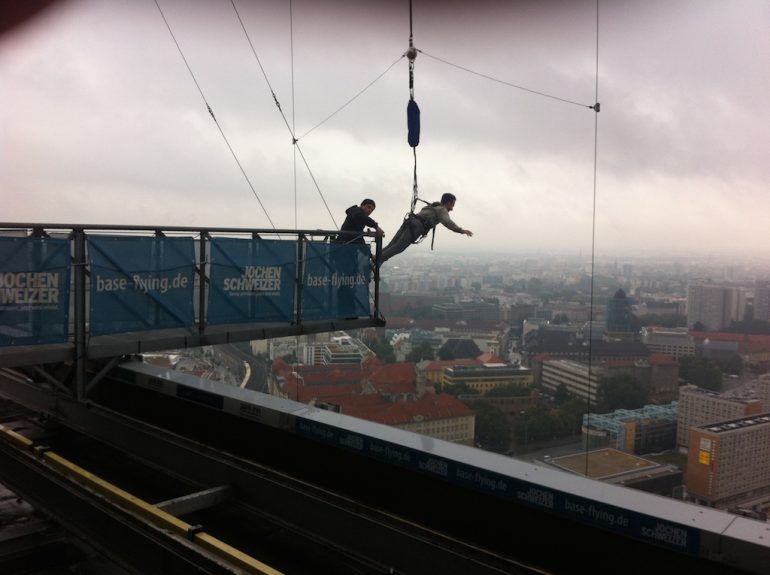 Where: Park Inn Hotel at Alexanderplatz, tickets in the reception hall.
2. Looking good on the run: Parkour
Parkour is a sport that has become significantly bigger in recent years. The artistic overcoming of obstacles requires strength, stamina and concentration and is simply beautiful to watch. Berlin, due to its divided past, has lots of urban obstacles to offer.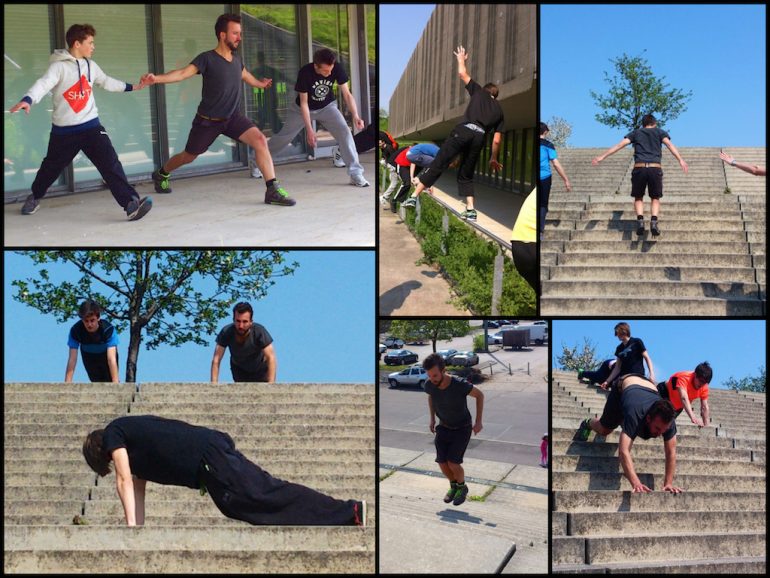 Like every other thing these days, you can learn Parkour through Youtube-Tutorials. But a basic training course can't harm and gives you a very good idea if this really is something for you or not.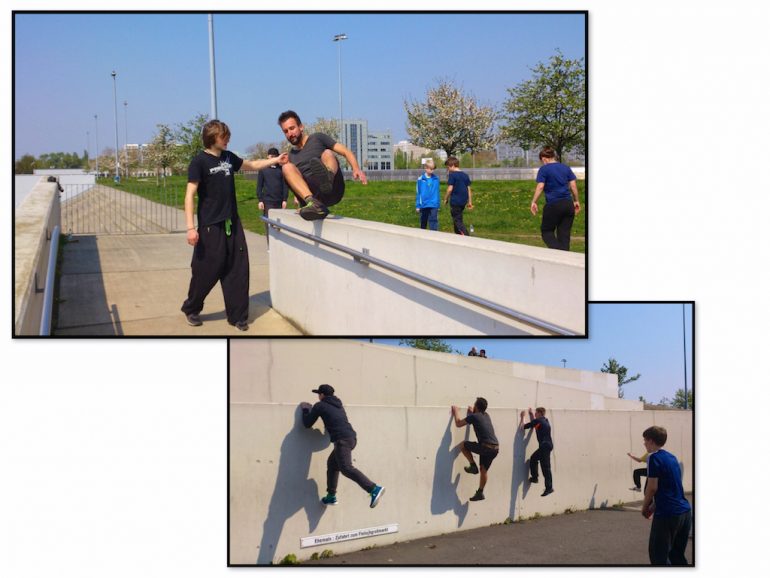 Where: Various teams at various locations.
3. Get in touch with your inner child: Mount Mitte
Around Nordbahnhof, there was still a spooky GDR watchtower all the way until 2005.  Nowadays, the area looks completely different. The first thing catching the visitor's attention is a surreal combination of wires, towers and wood with a somewhat awkward name: Mount Mitte. One of the unusual things to do in Berlin, this place is fun! Secured with a rope and helmet, you can climb over and around a multitude of obstacles on three levels here. Once you've managed all the challenges, you can have a drink at the bar on ground level. Or go for a round of beach volleyball next door. Definitely a strange parallel universe, this area!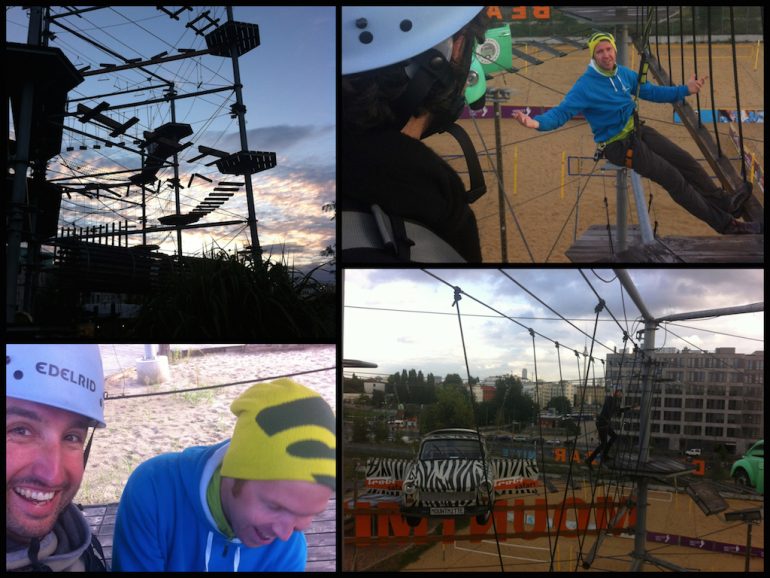 Where: Mount Mitte at Nordbahnhof.
4. Gone with the wind: Kitelandboarding
A huge abandoned airfield right in the city centre is something you can most likely only find in Berlin! While the vast stretch of green is great for relaxing walks, it is also a good place to go kiteboarding. Without water! The custom-built boards used here have wheels, so the activity is actually a hybrid of kiting and skating. Except that the wheels are big enough to also ride through the grassy parts of the airfield. It is recommended to know the basics of kiting. If you don't, take a class with one of the local companies.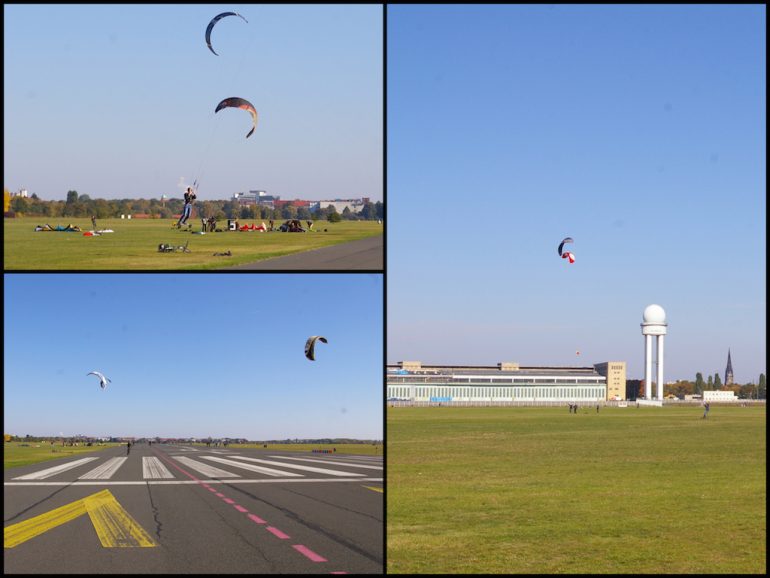 Where: Tempelhofer Feld. 'Berliner Kiteschule' is one of the companies offering classes.
5. Need for speed: Germany's longest digital carrera track
Want to race your car without the danger of getting hurt? Then this right here is your place! On this impressive track you can challenge up to five other drivers at a time. Unique here: You can overtake and change lanes! In order to give you the 'real' race experience, you are even required to take virtual gas stops. Once over the finish line, the track's software lets you evaluate your driving skills. The perfect activity for a hung-over Sunday afternoon!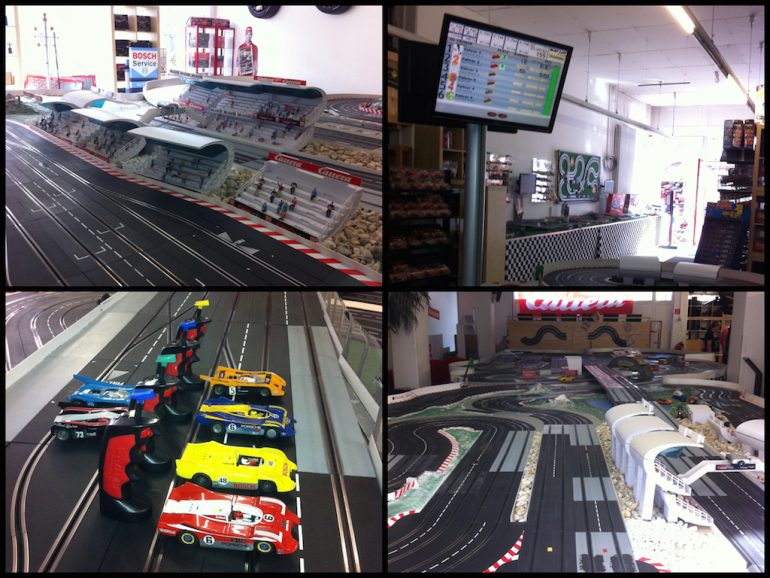 Where: Slot-House, Dominicusstr. 43, 10827 Berlin.
6. Unusual things to do in Berlin: SUP
SUP or Stand Up Paddling has become quite a thing in recent years. We're talking a wide surfboard that you mainly ride standing up, using a long paddle to move along. As boring as this may sound, it is actually quite some fun and a good training at the same time!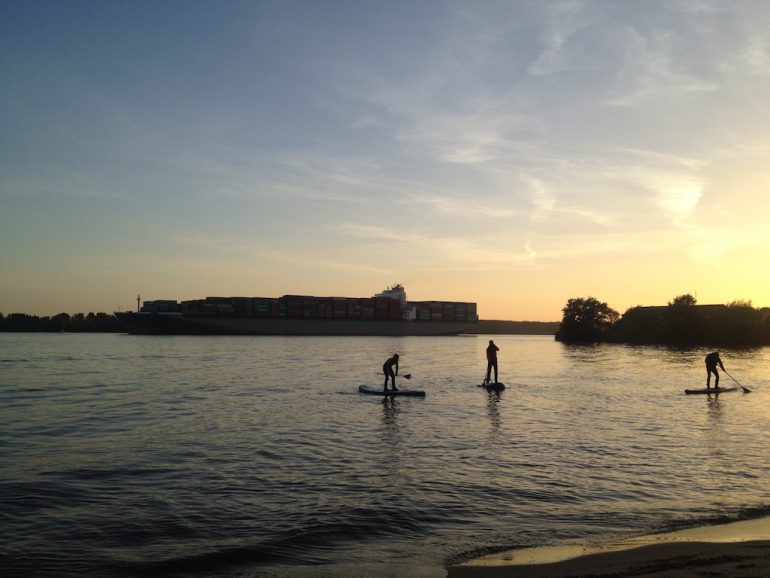 Berlin's gigantic net of waterways makes it the perfect city for this kind of sport. You are not allowed to go everywhere with these boards, but the city still offers a lot of possibilities. My suggestion: Ride the stretch between Oberbaumbrücke and the two big buildings called 'Treptowers' and you won't be disappointed. If all that still sounds boring to you, why not try Yoga on a SUP?!
Where: Everywhere in the city. Various places offer equipment, e.g. Standup Club.
7. Vertical Limit: Climbing a bunker
There's plenty of climbing halls in Berlin, but these can be quite generic. People looking for unusual things to do in Berlin should head towards Humboldthain park in the area of Wedding where you can find a bunker from WW 2. On some of the information boards you can see how big this bunker actually used to be when it was the only thing sticking out there. After the war, the piling up of rubble has resulted in quite a hill around it, so that the bunker can nowadays only be recognized as such from one side. And this is exactly the side that you can climb!
Caution: Due to the slippery nature of the concrete, this wall is only suitable for climbers grade VI or better.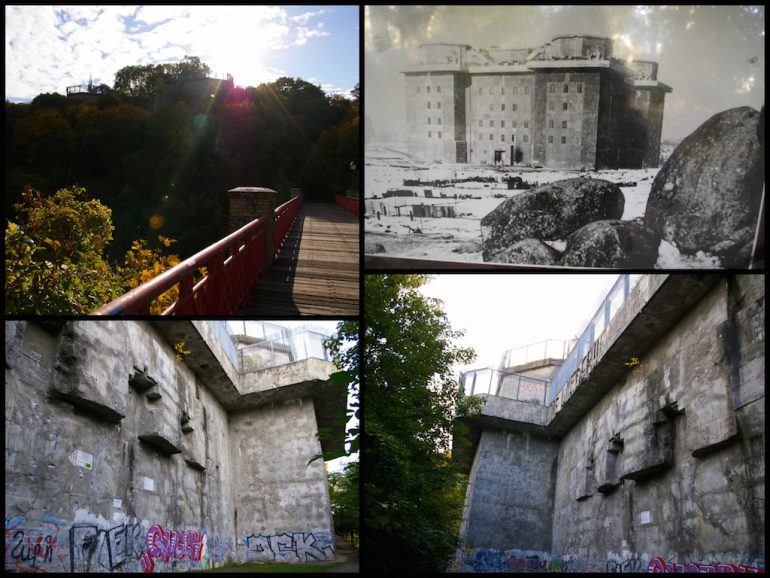 Where: Bunker in Humboldthain park, access from the bridge near Gesundbrunnencenter.
8. Take a safari: Wildlife in the urban jungle
Believe it or not: Berlin is full of wild animals! Foxes checking the traffic before they cross roads, smart crows letting cars crack walnuts for them, yes, even wild boars hanging out in the capital's many parks. And that's only the tip of the iceberg. If you want to see more of the wildlife, join a wilderness tour. These tours mostly leave early in the morning or in the middle of the night and they bring you up close with Berlin's four-legged inhabitans. Trust me: After the tour, you will never see the city with the same eyes again!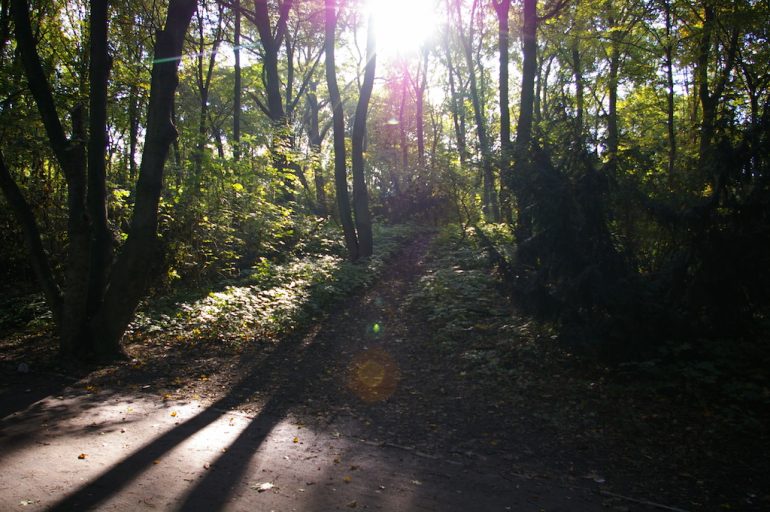 Where: In many of the parks in Berlin. Wildnisschule Berlin offers various different tours.
9. Dive deep into history
Berlin is a lot more than what you can see above ground – mostly due to its turbulent history. The city is undermined by countless train tunnels, pipes and underground storage rooms. Add all the WWII bunkers and you get the picture. Some of these places have not been accessible for a long time, others are still buried today. But you can also visit many of these underground spots nowadays, and doing so is a real adventure! For example, check out the mother-child-bunker you would never expect underneath Kreuzberg which once provided room for 3000 people.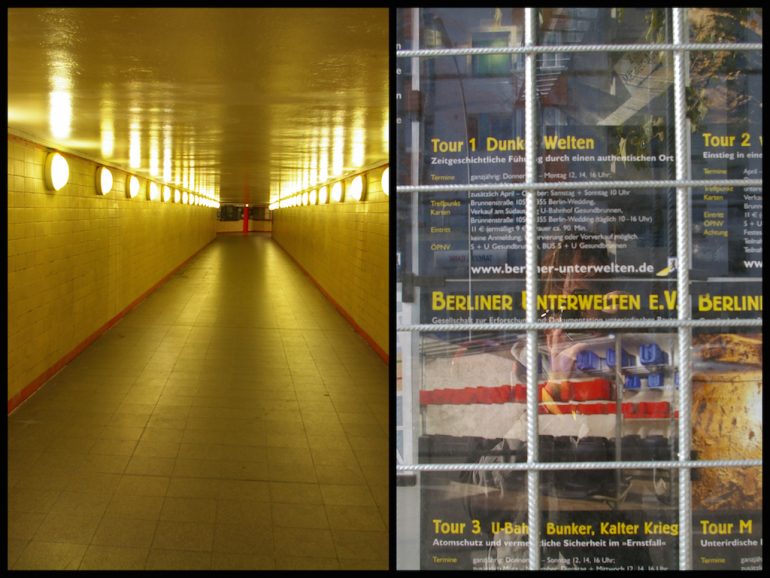 Where: 'Berliner Unterwelten' offers more than 10 different underground tours
10. Back to basics: With a raft on Berlin's waterways
You've probably seen pictures of these New York Hippies, who have built huge rafts out of garbage. Now you have the opportunity to get a glimpse of that lifestyle in Berlin, too. A little more regulated, yes. But still quite a laugh! You can rent rafts of all kinds and sizes. Most of them are motorized, so you can just take them all across Berlin's waterways, chill out and even have a barbecue on some of them!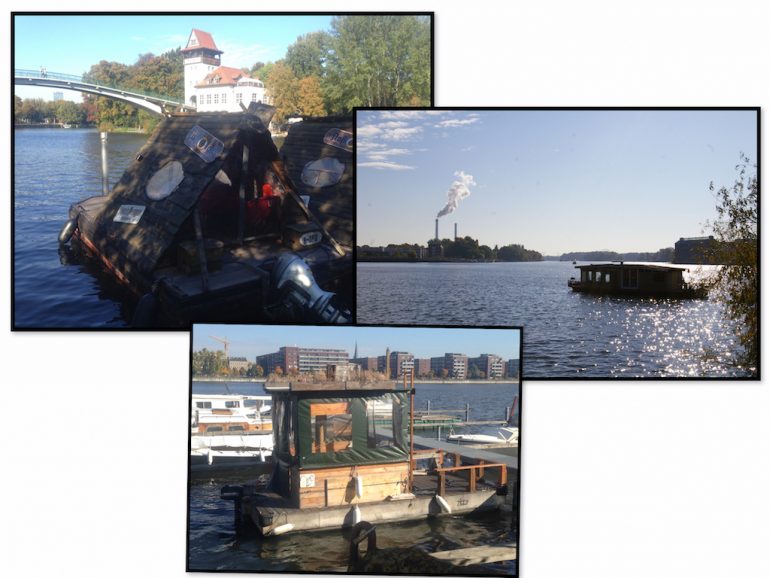 Where: Almost everywhere where you find water. Rental companies, among others: 'Floss und los' or 'Hauptstadtfloss'.
You like Berlin? Check out my other articles about Germany's capital!
MerkenMerken
This post is also available in: German