For me, a road trip is one of the most exciting ways to travel! On a road trip, you discover a country and its people in a unique way and you can always adjust your route as you go. This is why I have finally compiled my favorite road trips for you:
1. Water myths: Towards the source of the Rhine river
The Rhine might not be the longest river in Europe, but it is certainly the one connected with the most myths and legends. Also, the Rhine flows right through the centre of Europe, making it important at several points in history. All of this makes a trip along the Rhine interesting for both romantics and history buffs!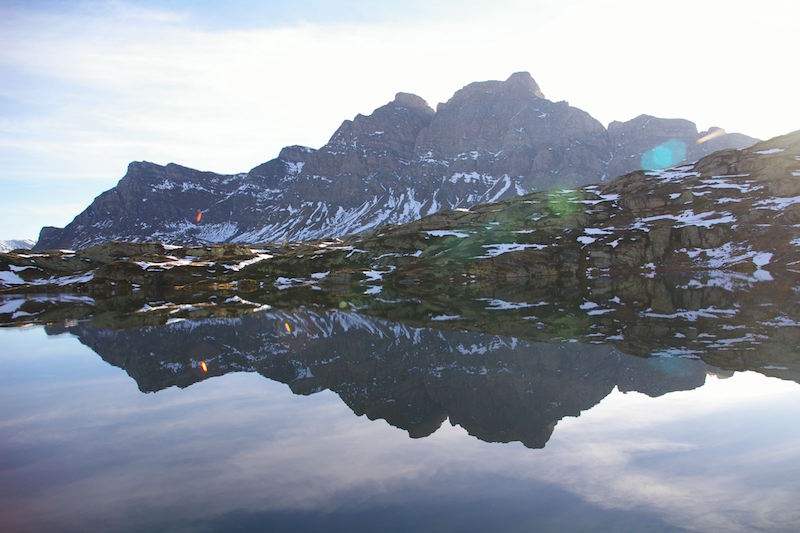 Start in the impressive Europoort in Rotterdam and watch the gigantic barges. Then work your way upstream to Arnhem where you can visit an ancient Roman city and the famous bridge. Check out the industrial ruins in and around Duisburg before heading on to cosy Cologne where you should check out the dome and have a few of their tiny trademark beers, the 'Kölsch'.
Move on through the stunning town of Koblenz where the Mosel joins the Rhine before hitting the castles and vineyards of the Romantic Rhine, one of the most picturesque stretches of the trip.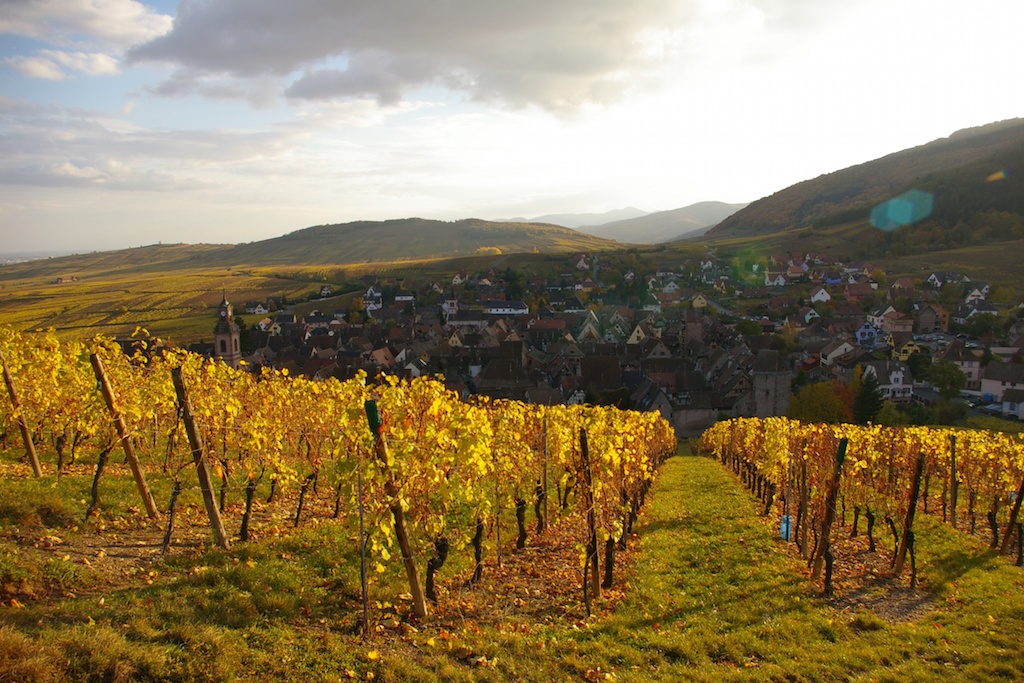 Get a feeling for Jewish and Muslim life in Worms and Mannheim and make sure to stop in the gorgeous Vosges mountanis on the French side of the river. Then make your way through Strasbourg and Basel to the Rhine waterfall in Schaffhausen, wooden bridges connecting Germany with Switzerland and the impressive Lake Bodensee. Watch the river become smaller and smaller while following it all the way into the Swiss Alps. The last stretch towards the glacier has to be done on foot. Or in a helicopter! ;-)
2. Sun galore: The California Loop
This road trip is designed for sun-lovers and hippies alike!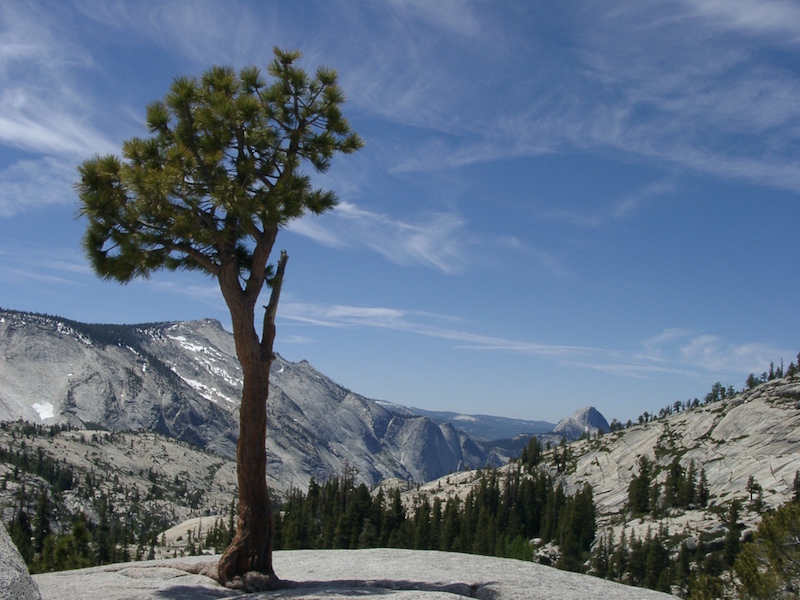 Start in San Francisco where you should at least visit the Golden Gate Bridge and hippie quarter Haight Ashbury, then work your way down the stunning coast of California. Stay mostly on State Route No 1 and make sure to stop for Clam Chowder in Monterrey, the surfer vibe in Santa Cruz, some celebrity watching in Los Angeles and yummy burritos in San Diego.
Then head East towards Palm Springs and the Joshua Tree National Park where you should camp under the stars. Take a bath in the refreshing Colorado River and get your kicks on Route 66 before enjoying the legendary views of the Grand Canyon. If you have time, swap the car for an ATV for a day and discover nature around the Grand Canyon. Gamble till you drop in Vegas and learn how much worse a hangover feels at 46 degrees in Death Valley. Stop in Bishop for hot springs and Mono Lake for a very salty bath.
Then take it easy for a few days in Yosemite before heading back to San Francisco via the vineyards of Sonoma and Napa Valley.
3. Dusty roads and hospitality: The Eastern European detour
The East, for me, always promises an authentic adventure. Nothing better than a road trip to take it all in!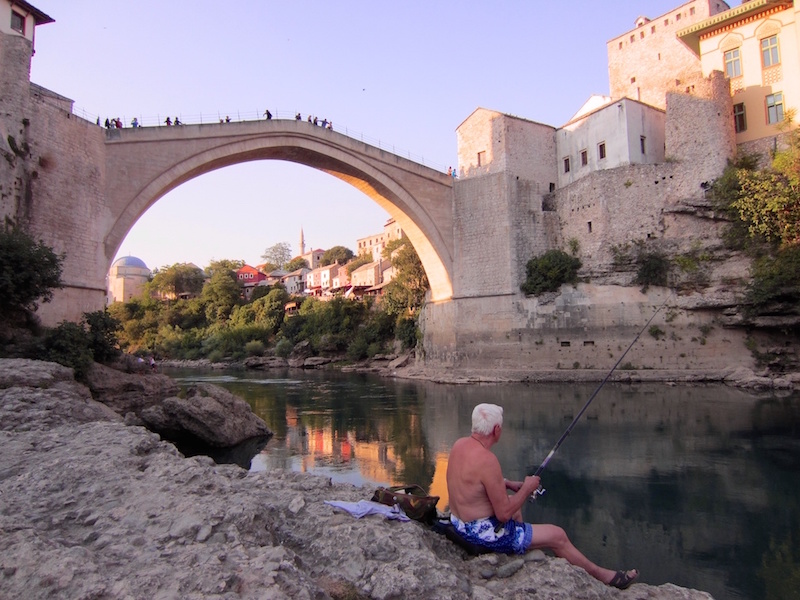 Start in Berlin, the world capital of hedonism, but don't lose yourself completely in its infamous nightlife. Head Southeast towards beautiful Prague, Czech, sip some beers along the river and watch the clocktower go off. Then move on to Budapest, Hungary where you should feast on hearty food and get wrinkles in the stunning thermal baths.
Cruise down the breathtaking coast of Croatia and make friends with the hospitable locals while sipping home-made wine and eating freshly caught mussels. Make sure to stop in Mostar, Bosnia and watch the divers jump off the famous Stari Most bridge. Stroll through the Old Town of Belgrade, Serbia before a long night in their floating clubs on the river. Stop in Sofia, Bulgaria for some stunning buildings, tasty food and decent partying amidst Soviet concrete towers. Then head on to the Black Sea coast where you can still find a beach just for yourself!
Find detailed suggestions for this road trip here: Highlights Road Trip South Eastern Europe
And here you can find the whole story of me doing a similar tour with 20 people and 7 junkyard cars: Kazantip with a milion breakdowns
4. Hippie style: On Enfields through India
India is loud, colorful, wild and capricious. Why not go see it on a motorbike with just about the same characteristics?
Rent your Royal Enfield motorbike in Delhi after exploring this dirty, yet fascinating megalopolis. Get familiar with this great bike and its roaring engine and strap all your belongings onto its rack. Then head Southwest and watch the roads become smaller and smaller. Stop in the untouristic town of Alwar for the Old Palace that appears like from another world. Listen to Indian musicians and feast on the local cuisine.
Mind the bold monkeys along the way to Jaipur and stop for some tiger watching if you have the time. Always make sure to have enough pit-stops for some chai (tea) with the locals.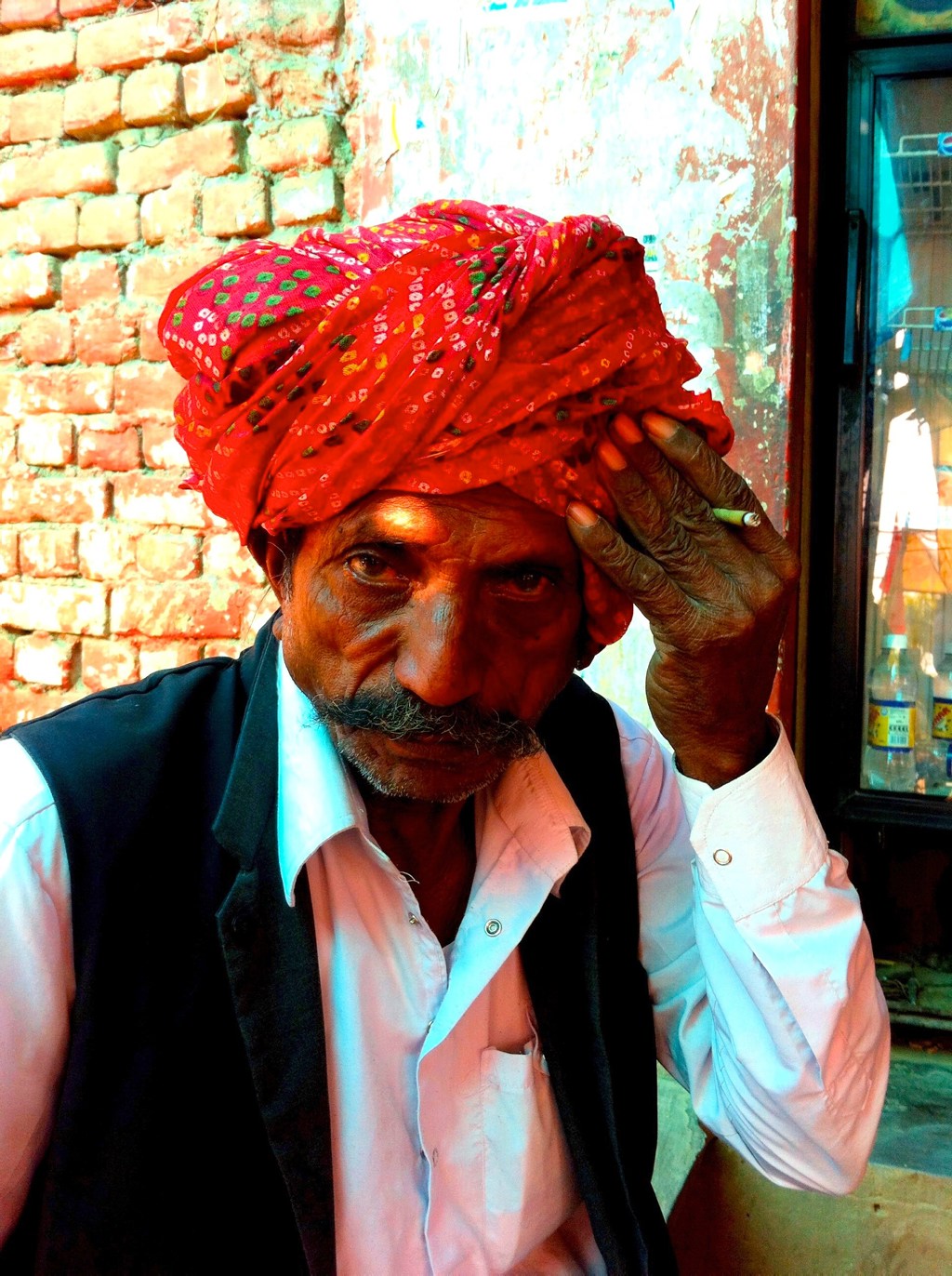 Do not miss the incredible Amber Fort just outside of Jaipur before having a quiet night on one of Jaipur's stunning roof terraces. Visit the many sights Jaipur has to offer before heading on to Fathepur Sikri with its UNESCO protected buildings. Spend a few hours there at least. From there it is not far to the Taj Mahal which is, of course, a MUST and best visited in the early morning. A highway connects the adjoining Agra with Delhi so it's easy to get back to where you started. Unless you want to keep going…
All the details for a trip like this: Renting an Enfield in India – All you need to know
5. Slow travel: On a moped through the Philippines
Many islands in the Philippines are great for a road trip on two wheels. But the road trip I strongly recommend leads over the stunning island of Palawan.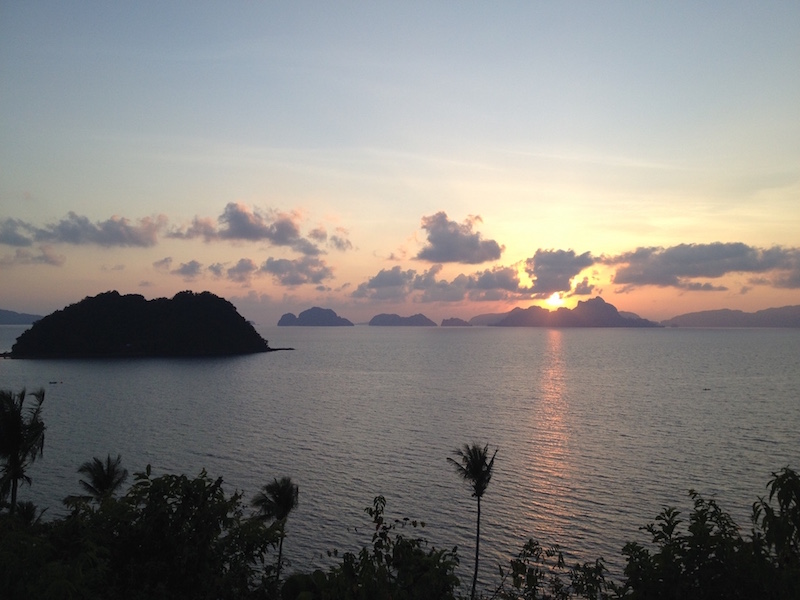 Drop your stuff in a hostel in Puerto Princesa and rent a cheap moped right at the reception. Drive the short stretch to Sabang where visiting the Underground River is mandatory, but can be very crowded. Don't miss the lonely beaches and dreamy hills Sabang has to offer! Stop at the zipline on your way to Port Barton and plan in some extra time as the roads are quite bad here. Enjoy the chilled out vibe of Port Barton and make sure to take a boat tour with some locals. Catch fish, watch turtles and take it easy on deserted islands.
Then head on further North, making a food stop in the untouristic town of Tay Tay. Arriving in El Nido at sunset is the best time, but makes it harder to get one of the beachfront cottages with their stunning views. Take a day-long cruise on one of the boats and get some blisters dancing at the Reggae Bar. Don't leave the North before checking out the beaches beyond El Nido like Nacpan. If you're looking to break up the 250 km back to Puerto Princesa, I recommend skipping San Vicente and instead stopping in Sabang once again.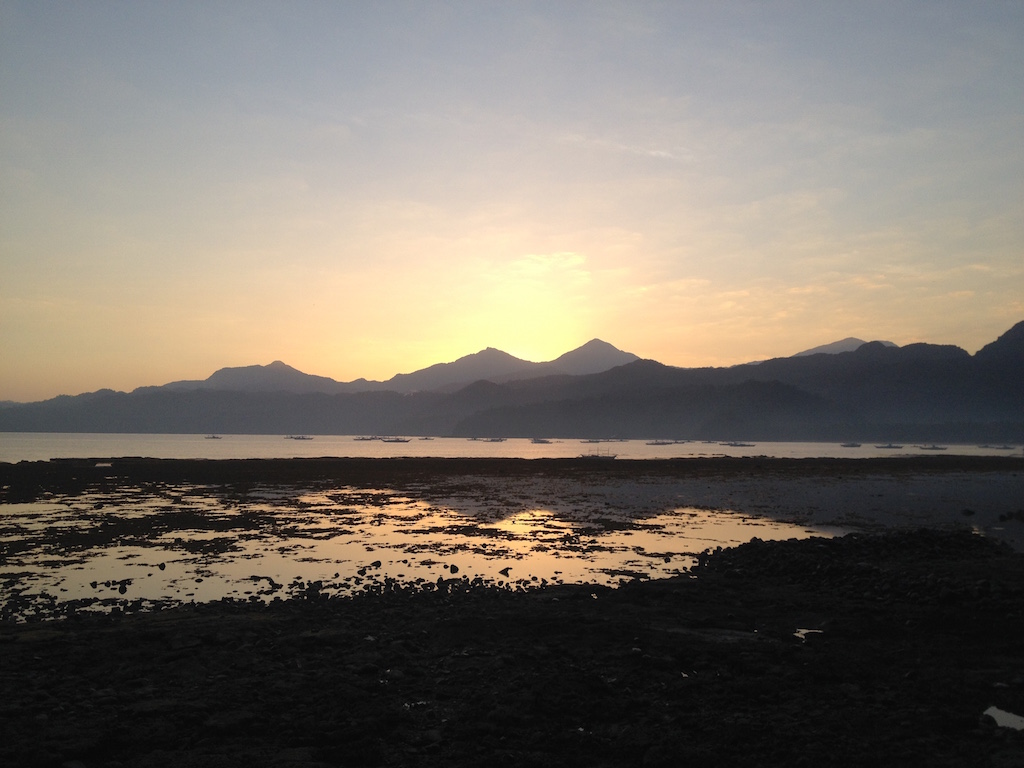 Your last drive back in Puerto Princesa should be the 30-minute one to Iwahig Prison where you can hang out with gang members and murderers.
6. Only for the brave: In a Tuk Tuk through South East Asia
The last road trip I would like to recommend is more about the way of travel than the places it takes you to. If you're brave enough, get yourself a Tuk Tuk in Bangkok and discover beautiful South East Asia on three wheels. It gets you in a lot of interesting situations!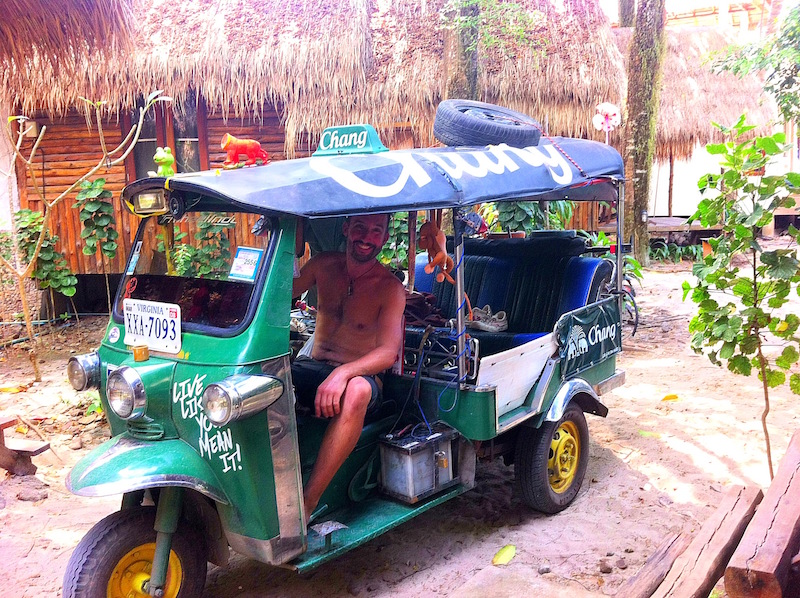 From Thailand's capital, drive Northeast through the poor region of Isaan which offers the best Thai food in the country and locals unspoilt by tourism. Cross over into Lao and visit the old backpacker party mekka Vang Vieng. Don't miss the spectacular landscapes surrounding the little party town. Then head South to Lao's capital Vientiane which has a chilled out vibe and some decent nightlife. If you have the time, take an excursion to Buddha park. A long drive takes you to the 4000 Islands in the Mekong where you can completely forget the outside world and feast on delicious food coming straight from the river.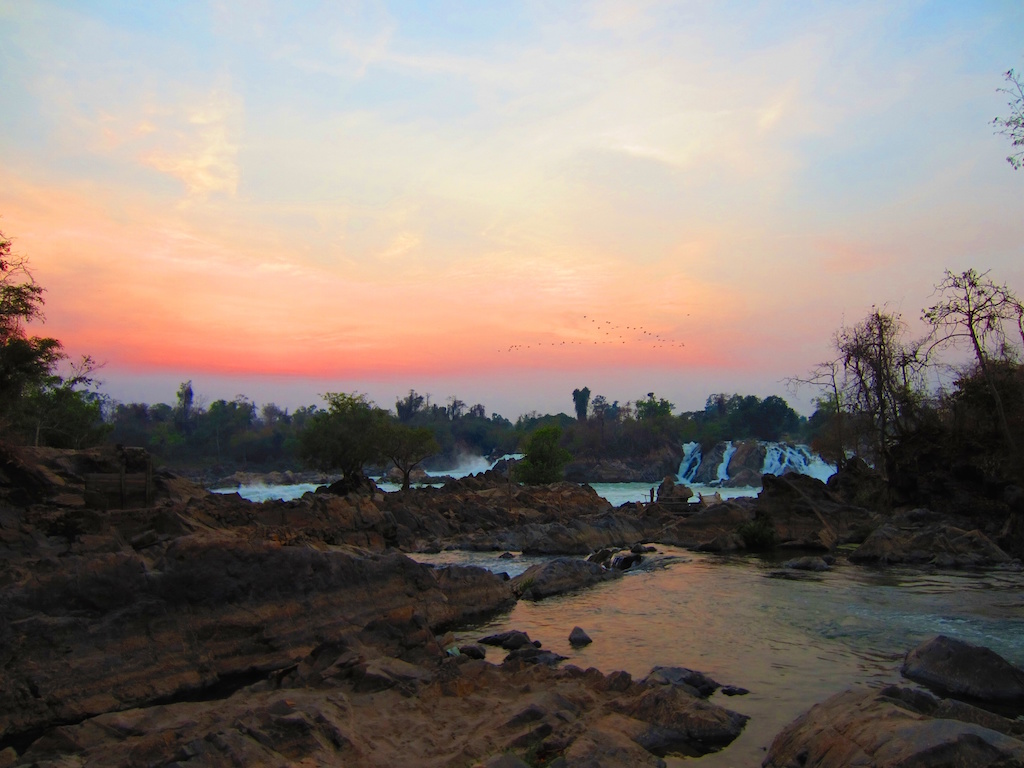 After a few days, cross over into Cambodia and make your way to the famous Angkor Wat which deserves several days of exploring. Then cross back into Thailand and head South to the hippie island of Ko Chang for some last relaxing days. From there it is a day of driving back to Bangkok. That is, if your Tuk Tuk is still working…
Please note: For crossing borders you will need a special permit. Alternatively, just cover Thailand from North to South.
What does it look like if you do this trip with 7 Tuk Tuks and 21 crazy people? >> The Tuk Tuk Diaries
MerkenMerken
This post is also available in: German